Roderick S. Cooper, DDS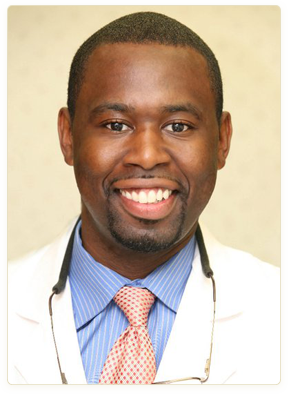 Dr. Roderick Cooper earned his Bachelor of Science degree in biology from Tuskegee University before attending the Howard University College of Dentistry, from which he graduated in 2004 with his Doctor of Dental Surgery (DDS) degree. Dr. Cooper has been practicing in the Tucker, Georgia, area since 2005, and continues to advance his dental training and knowledge quarterly.
Dr. Cooper is a member of the following professional organizations:
• American Dental Association
• Academy of General Dentistry
• National Dental Association
• Georgia Dental Association
Outside of the office, Dr. Cooper enjoys spending time with his family. His wife, Jamika, is a pediatric neurologist. His hobbies include music, fishing, sporting events, and spending time with his family.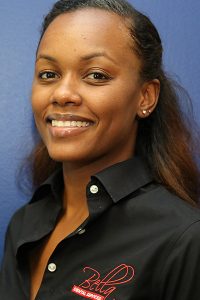 Chauntell Pullman, DDS
Dr. Chauntell Pullman completed her undergraduate studies at Oakwood College. She graduated from the Meharry Medical College School of Dentistry with her Doctor of Dental Surgery (DDS) degree in 2010. She continues to advance her dental knowledge with regular training, going beyond the required amount of courses in order to provide her patients with excellent care. She has practiced in the Tucker, Georgia, area for many years.
Dr. Pullman is a member of several professional organizations, including the American Dental Association. In her spare time, she enjoys traveling and interior design.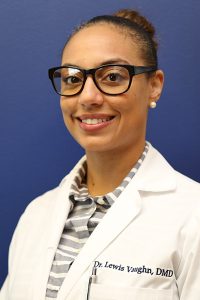 Racquel Vaughn, DMD
Dr. Racquel Vaughn completed her bachelor's degree in health sciences at the University of Miami, and attended dental school at the University of Florida, graduating in 2010 with her Doctor of Dental Medicine (DMD) degree. She continues her dental education several times each year, and has received advanced training in molar endodontics (root canals), cosmetic dentistry, Lumineers®, CEREC, digital imaging, and mini dental implant placement.
Dr. Vaughn is a member of the American Dental Association and the American Association of Women Dentists.
Dr. Vaugh is married. Her husband is originally from Atlanta, Georgia. Her hobbies include travelling, reading, and attending almost every Hawks and Falcons game.
Meet Our Team
Welcome to Bella Dental Services's dental office in Lilburn, Georgia! Our energetic and experienced team members are eager to care for you and your family. We work hard to ensure that each visit is a positive experience as we help you achieve a beautiful, healthy smile. We encourage you to contact our office today to learn more about us and to schedule your next visit with our friendly dentists!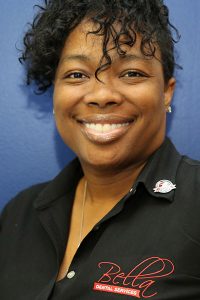 Kenyada Adams – Office Manager
Kenyada enjoys enhancing lives one smile at a time by helping our patients achieve good oral health and a beautiful smile, and works to make their treatments as financially easy as possible.
Kenyada is married and has one child. Her hobbies including shopping and traveling.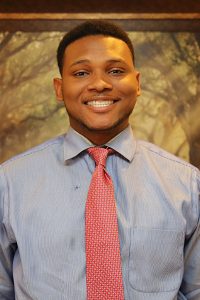 Joseph Hallman – Marketing Director
Joseph enjoys the growth that he has experienced over the years with us, and contributes to Bella Dental Services by reaching out to our patients about specials and other features of our practice, and by bringing new patients to our office through marketing.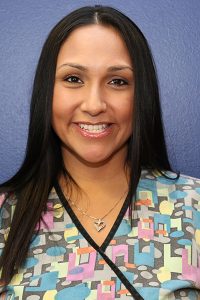 Alma Gutierrez – Lead Dental Assistant
Alma has been with Bella Dental Services for several years. She earned an expanded duties dental assistant certificate and Gwinnett Tech, and enjoys educating our patients and helping them achieve a healthier smile.
Alma has 1 son and 2 daughters, and enjoys going to the movies and playing music.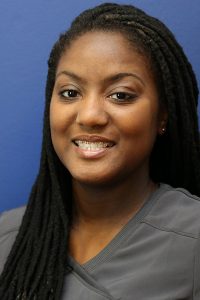 Monique Grant – Dental Assistant
Monique has an associate's degree in speech language pathology, and became a dental assistant in March 2013. She enjoys meeting different people and educating them about the ways they can create a healthy and beautiful smile, and works to schedule our patient's appointment and provide them with excellent care as a hygiene assistant.
Monique loves singing and cooking.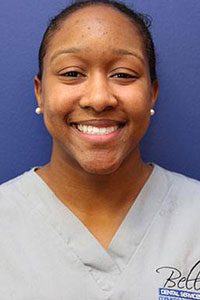 Akeya Cole – Dental Assistant
Check back soon to learn more about Akeya!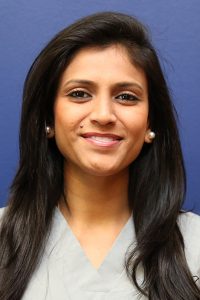 Bhumika Patel – Dental Hygienist
Bhumika has been with Bella Dental Services since 2014. She earned a Bachelor of Science degree in biology and chemistry in 2007, and a Bachelor of Science degree in dental hygiene from the Medical College of Georgia in 2011, where she graduated magna cum laude. She absolutely loves her co-workers, as well as the friendly environment and organization at our practice. She works hard to give our patients an excellent oral health education, promoting dental health through preventive care, infection control, team work, and listening to our patient's needs.
Bhumika has a very supporting and caring family. She loves watching basketball, volunteering at non-profit organizations, bowling, drawing, painting, and cooking.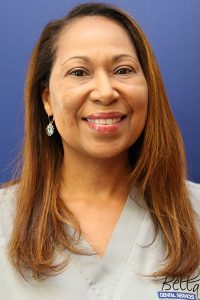 Ophelia Edwards – Dental Hygienist
Ophelia graduated Phi Theta Kappa from Georgia Perimeter College with an associate's degree in Dental Hygiene. She enjoys being part of a complete health practice that touches our patients' lives in a positive and meaningful way. Ophelia works hard and is dedicated to giving our patients the best possible care.
Ophelia is a member of the American Dental Hygienists Association, and is a recipient of the Seattle Study Club Award.
Ophelia is married to a wonderful husband, Fitz, with whom she has two amazing children, Roxanne and Nicholas. Her hobbies include gardening, reading, and dancing.