Our team at Bella Dental Services is grateful that you have chosen us as your resource for professional and compassionate dentistry in Clarkston, Lilburn, and Tucker, Georgia! To show our thanks and to help make your dental care more affordable, we are pleased to offer the following special offers. If you have questions about any of our specials or would like to schedule your appointment with Dr. Roderick Cooper and his associate doctors, please contact one of our offices today!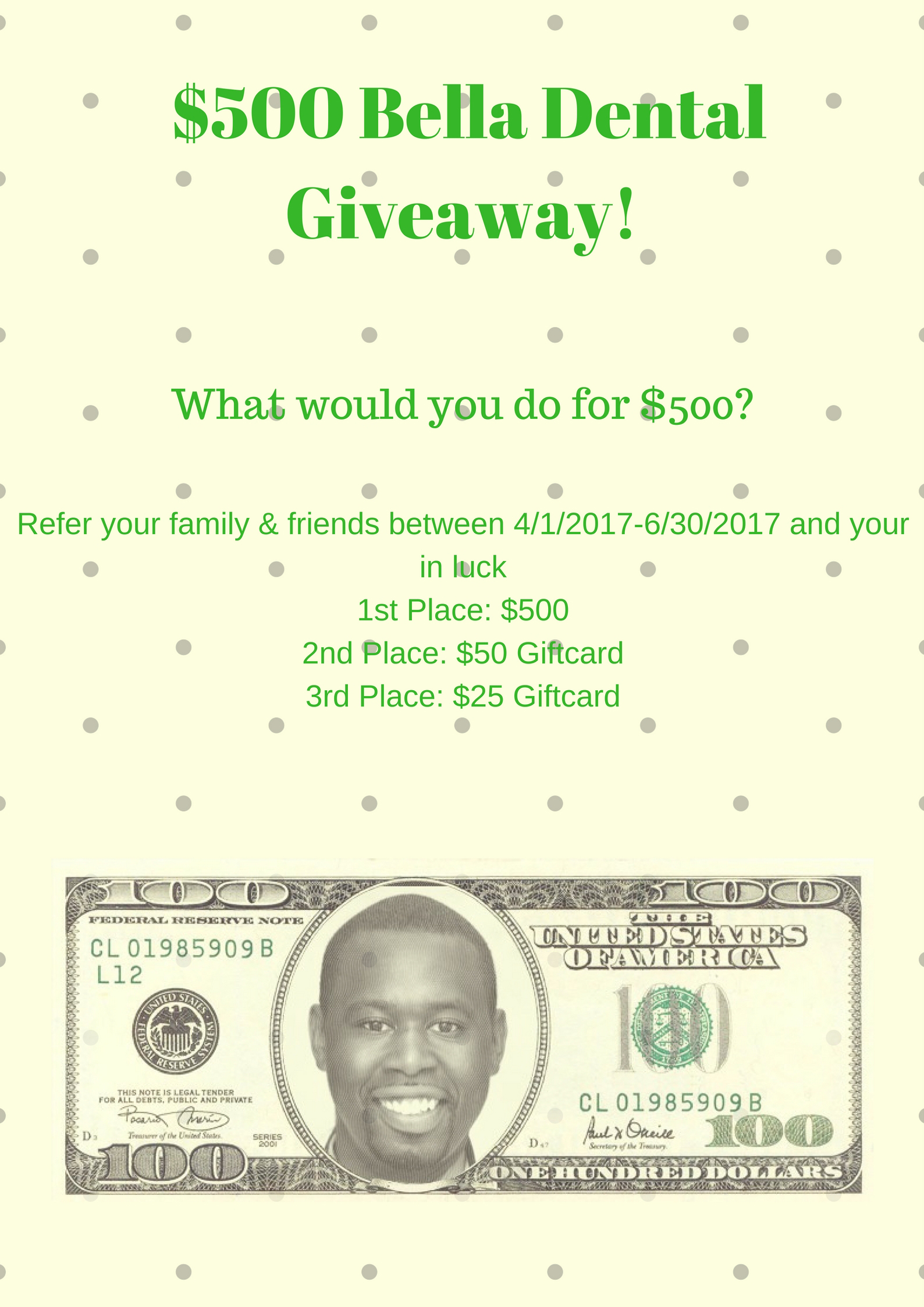 Win a Roku TV!
Bella Dental Services is giving away a creditably acclaimed Roku TV! Roku has the widest selection of Internet Videos and can stream more than 1,000 channels. All you have to do to be entered to win this high-end TV is refer a friend to our practice! Offer ends March 31.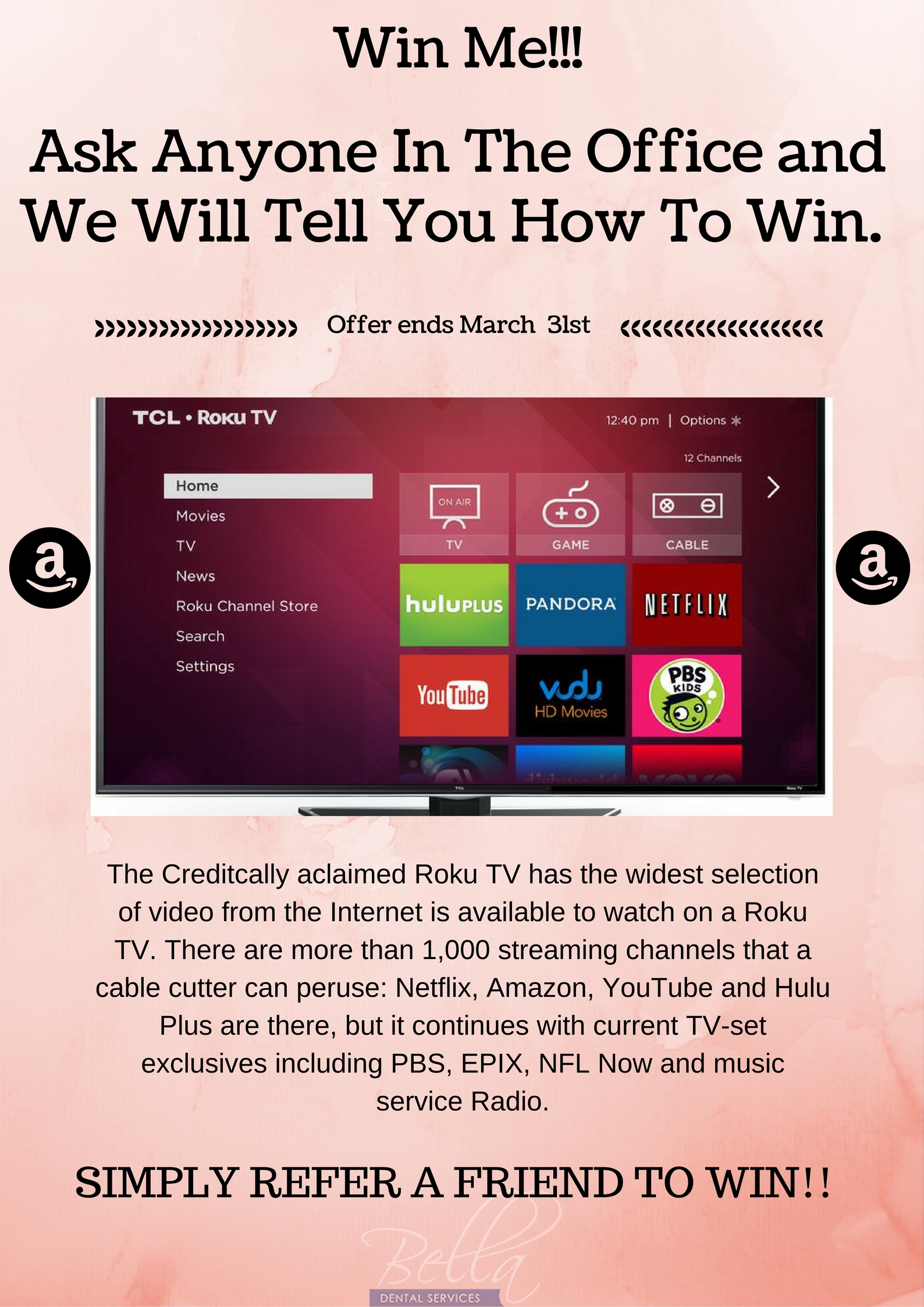 Patient Appreciation Day
To show our appreciation for you choosing us as your dental care provider, we are offering $99 of credit towards your account, as well as complimentary food and refreshments during your visit. This offer is only available to patients with a scheduled appointment on February 14, 2017, so call today to set up your appointment!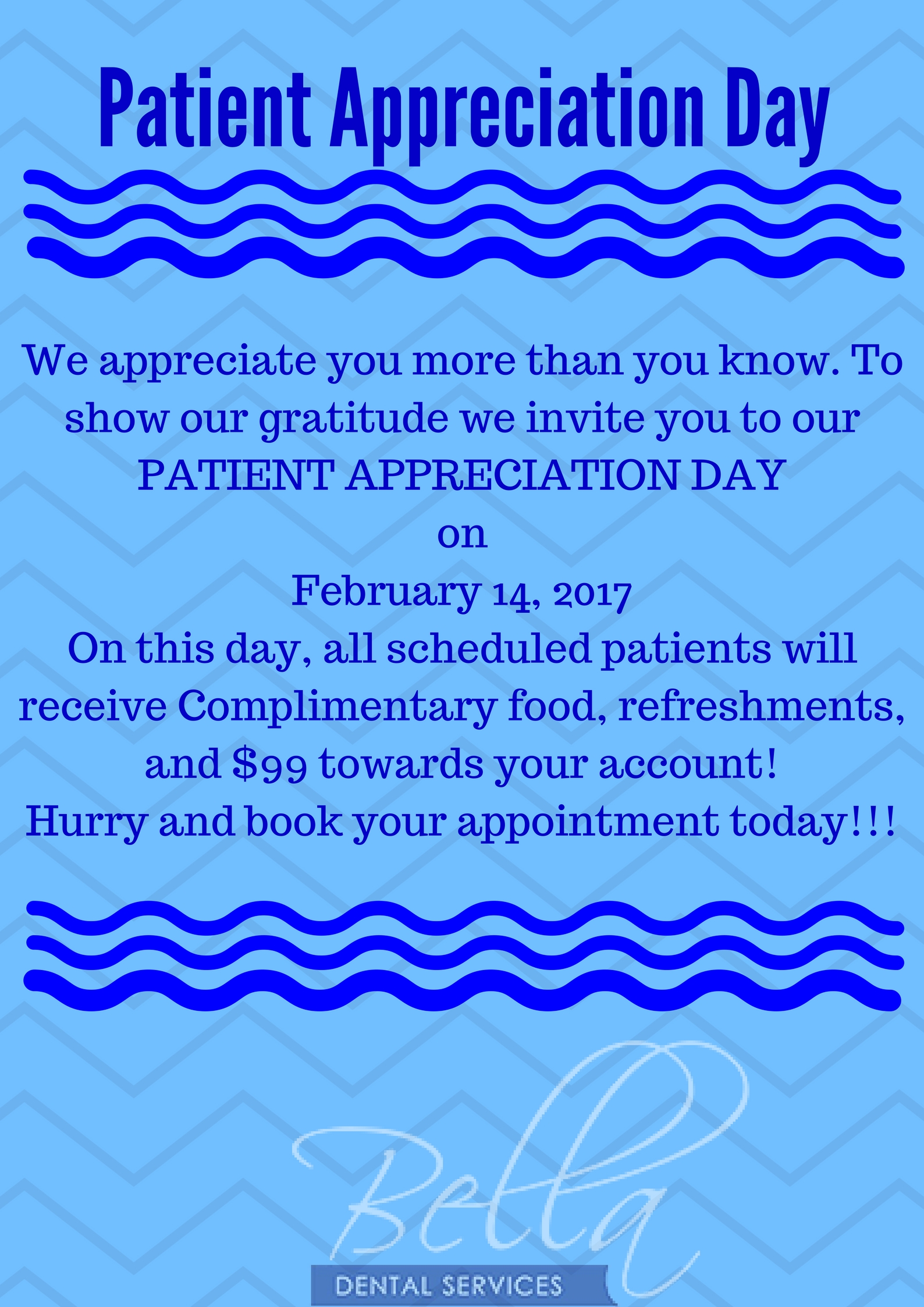 Referral Program
Bella Dental Services wants to reward you for referring us to your friends and family. For those who refer new patients, we offer the following rewards:
Bronze Member: By referring 1-2 new patients, you will receive a $25 credit on your account and 1 entry into our referral contest.
Silver Member: By referring 3-4 new patients will give you $50 of credit in your account and 3 entries into our referral contest.
Gold Member: By referring 5 new patients, you will receive $150 of credit in your account, 5 entries into our referral contest, a thank you gift, and you will become a member of our V.I.P. program!